These are honorable awards for us. It is a recognition of the importance of the work we do to support our defenders – for their active life position, patriotism and volunteer work.
Yes, a volunteer is someone who does good without expecting gratitude. But how nice it is to receive warm words of gratitude!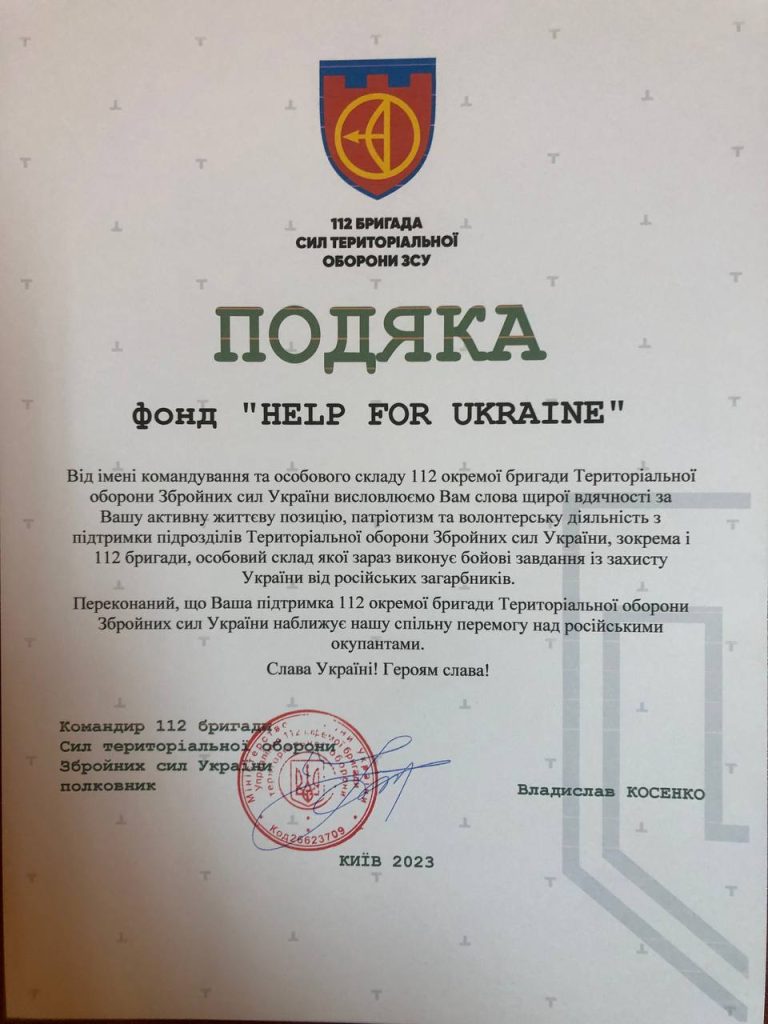 This inspires us to defend Ukraine even more on the invisible front – to help provide soldiers with ammunition and clothing, gadgets, generators, medicines and medical supplies, household and other necessary things. Volunteering is our personal front, where we work every day to help our defenders.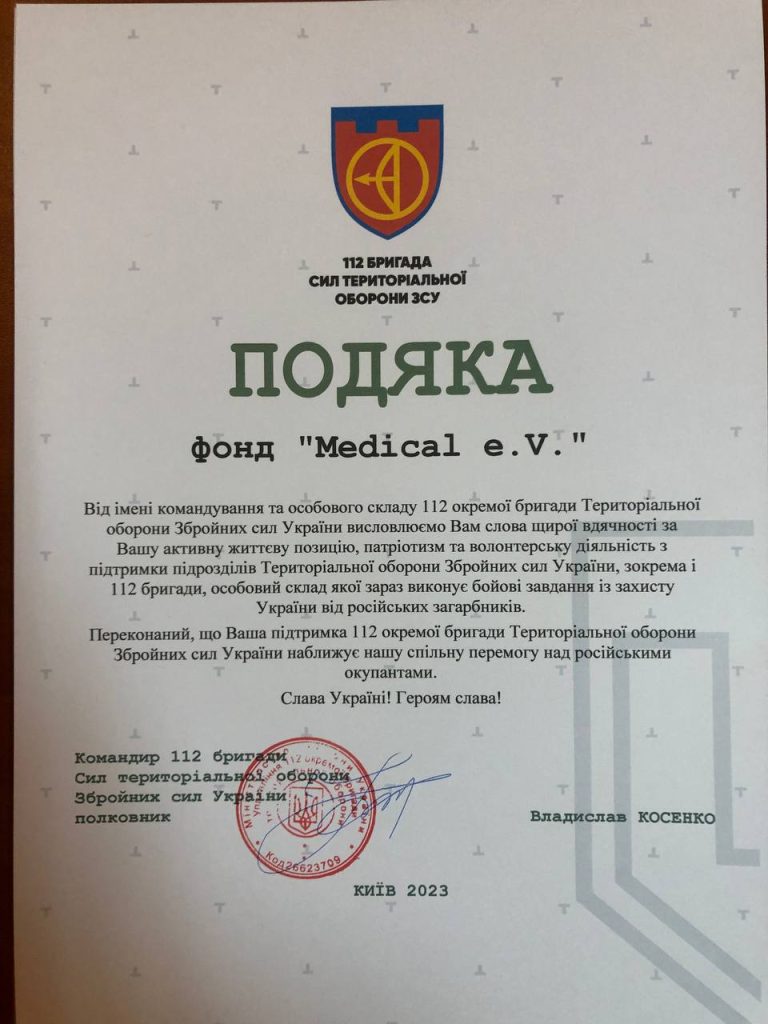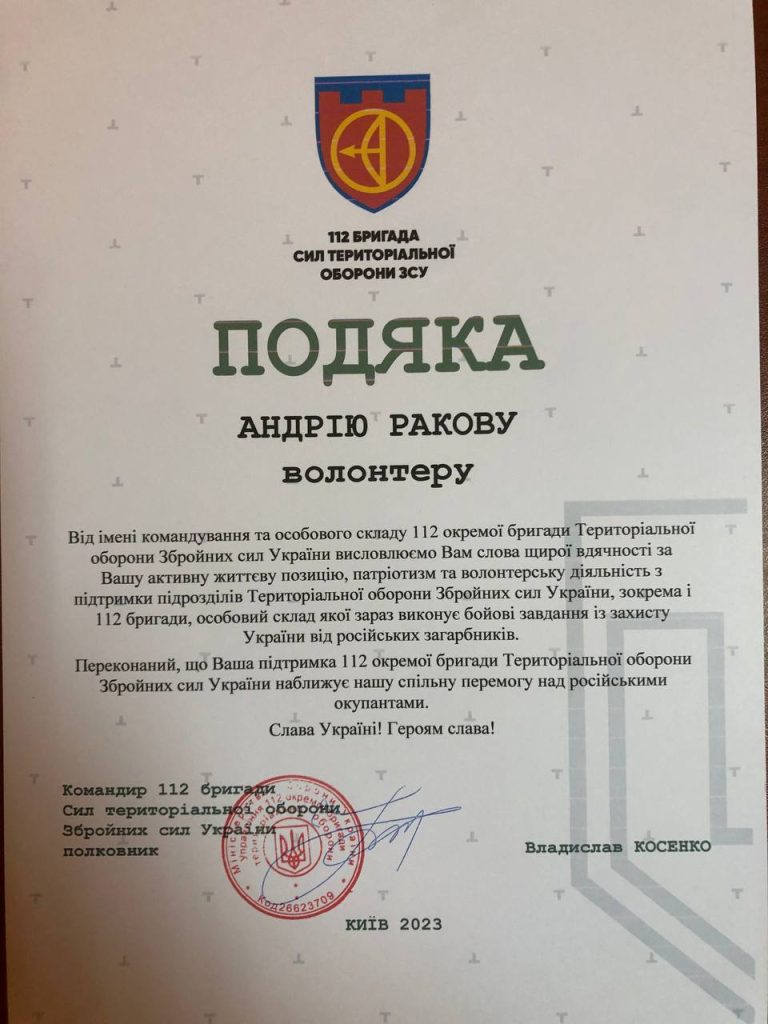 We are very pleased to receive words of gratitude from the guys on the front line. It shows that our support gives strength and inspiration to the Ukrainian Armed Forces. We believe that by uniting, we will bring Ukraine's victory closer.
We thank the Armed Forces of Ukraine for their dedication and defense of Ukraine!
We thank all our fellow volunteers for taking care of our military!
From help to victory!
Together we will win!