Especially with the territories of the Kherson region, which are already preparing to return home.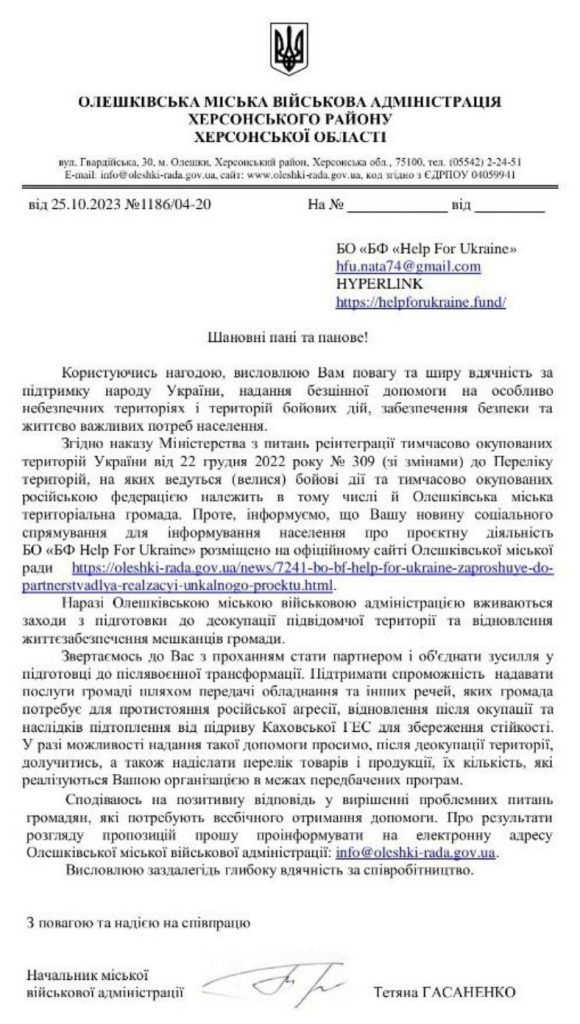 We are pleased to be invited to partner with the Oleshky City Council in the implementation of our project "Save Kherson Water". We are already preparing to help restore the community after the de-occupation.
And we ask you to join our efforts right now so that we can start acting immediately!
Or call us – you can find our phone number on our website.