The Kyiv Center for Journalistic Solidarity hosted the signing of a Memorandum of Cooperation between the charitable foundation "Help for Ukraine" and the National Union of Journalists of Ukraine (NUJU).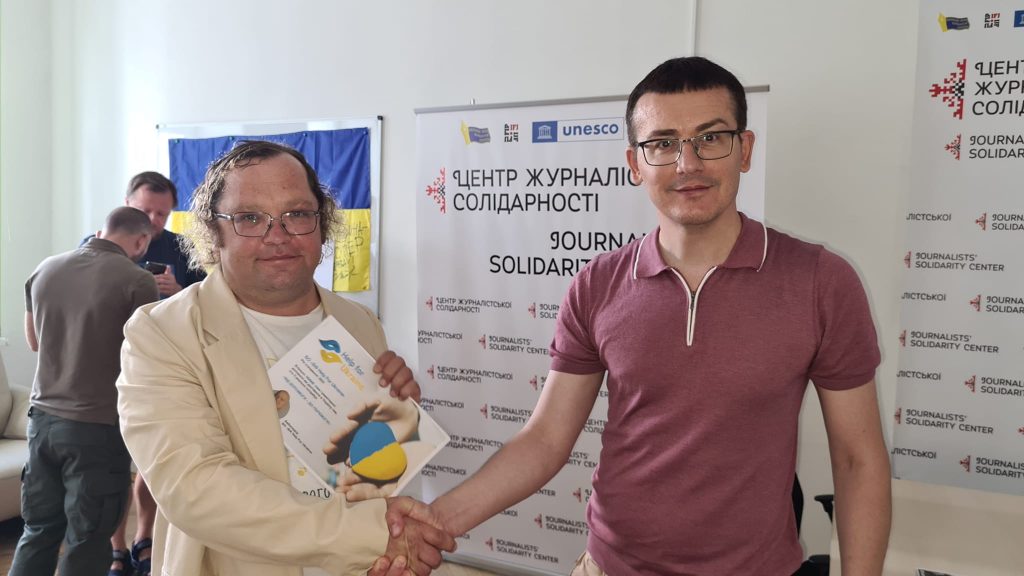 As part of the signing of the Memorandum, the Foundation handed over the first batch of turnstiles to the NUJU, and the head of the Union, Serhiy Tomilenko, immediately handed them over to fellow journalists who will be traveling to the frontline areas in the coming days to cover the Ukrainian army's offensive.
"Tourniquets are only the beginning," comments Stepan Aslanian, President of the Foundation, "From the first days of the war, everyone has been well aware that journalists are important. Our regular German partners, Oksana Ulan from the Medical e.V. Foundation, also understand this."
During the signing, the parties also discussed the directions and organization of activities, current problems and prospects, and further communication for fruitful cooperation.
Since the beginning of the full-scale invasion, the "Help For Ukraine" Charitable Foundation has not changed the direction of its assistance and continues to deliver medical equipment, food and non-food products for IDPs, medicines, clothing, etc. to help health care facilities, war victims and IDPs, and the Armed Forces of Ukraine.
We are destroying the enemy on our own front.
Together – to Victory!