The demand for food and hygiene products from Kherson residents affected by the aggressor's explosion of the Kakhovka hydroelectric power plant remains high. However, there is less help from charitable organizations. This was reported by the press service of the Charitable Foundation Help For Ukraine, whose volunteers, with the support of partners such as Berkat, ASB, Christliche medizinische Hilfe direkt e.V., MEDICAL e.V. from Germany, and Nestlé.SA, delivered more than 6 tons of aid to Kherson region over the weekend.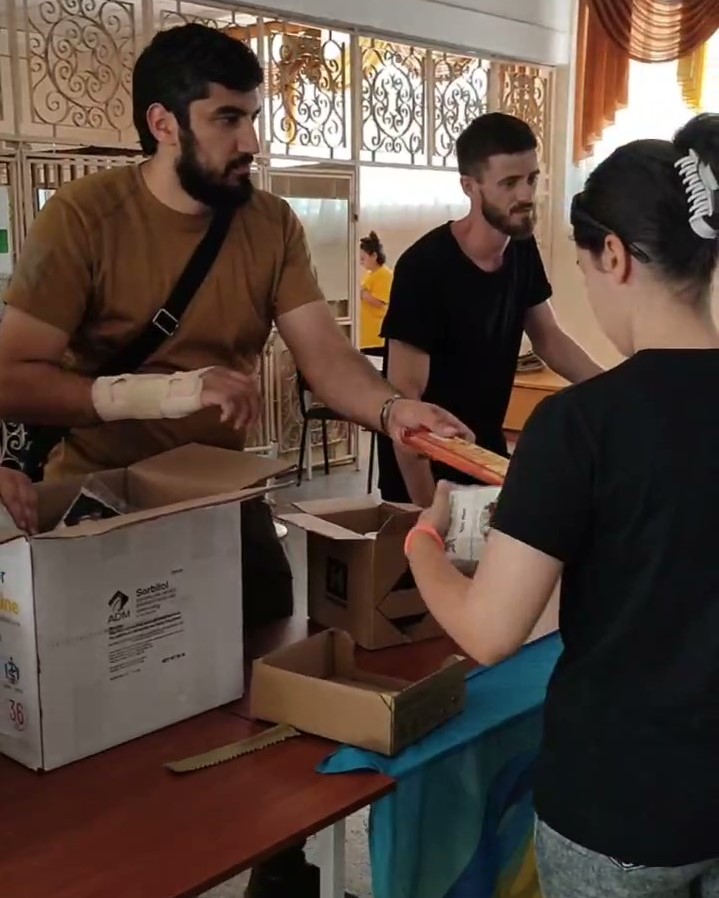 According to Stepan Aslanian, President of the "Help For Ukraine" Charitable Foundation, the needs of the residents of the affected communities in Kherson region for food, hygiene products and equipment remain high. However, today, when the first powerful wave of aid from charitable organizations has subsided, there is less help from volunteers. "We are in constant contact with both the humanitarian headquarters of the Kherson Regional Military Administration and representatives of specific communities, so the conclusion about the needs is objective. The greatest need is for food, hygiene, generators, water purification systems and other specific equipment," says the head of the volunteer organization.
According to the press service of the Charity Foundation "Help For Ukraine", last weekend about 6 tons of various food and hygiene products, sweets, food, clothing, consumables and cereals (800 kg of rice porridge with instant vegetables and buckwheat flakes alone) were delivered to the Distribution Center of the Dnipro community to support the affected residents of Kherson region.
"Volunteer support is important for everyone here," summarizes Yevhen Koshevoy, the Foundation's ambassador. – "Because war is a tragedy of the nation, not of individual families. And by returning people to normal living conditions, we give them support, faith and strength to continue fighting for victory."
We remind that this is the 5th humanitarian mission of the Foundation to Kherson region. The day before, the volunteers delivered a generator, protective goggles, respirators, mattresses, 35 boxes of clothes and the same amount of hygiene products to the humanitarian headquarters of the Kherson Regional Military Administration. Previously, drainage pumps for dirty water, food and hygiene products, a variety of tools, clothes, shoes, pet food, and generators were delivered to the region. The Ukrainian company Radomir-Agro LLC and individual entrepreneur B. O. Vykhovanets (whose inventor is currently defending Ukraine in the Armed Forces) received a portable water purification system.
In total, according to the press service, the Foundation has delivered half a million hryvnias worth of humanitarian aid to the residents of Kherson Oblast over the past 2 months.
"We are very flexible," emphasized Vilen Fatalov, Vice President of the "Help For Ukraine" Charitable Foundation. – "As soon as the need in one area is met, we promptly open another. So anyone who has suffered or needs help, please contact us. We are ready to provide the necessary help and support." The volunteer also thanked the Nova Ukraine International Charitable Foundation, OKKO filling station chain and Nova Poshta for their assistance in logistics.