Kozatske and Vesele… Kherson region… 5 km from the Kakhovka hydroelectric power plant and from the front… Every movement of people from our side provokes heavy mortar and artillery fire. People do not walk here, they move in a hurry. And doctors do not go to calls. And there are no sirens. That's why those who stayed behind don't come out of their hiding places unnecessarily. Because they don't know when the plane will arrive… Gasoline is the biggest shortage. You can't buy it here, and not everyone dares to go to Kherson because of the shelling. Only some houses have gas.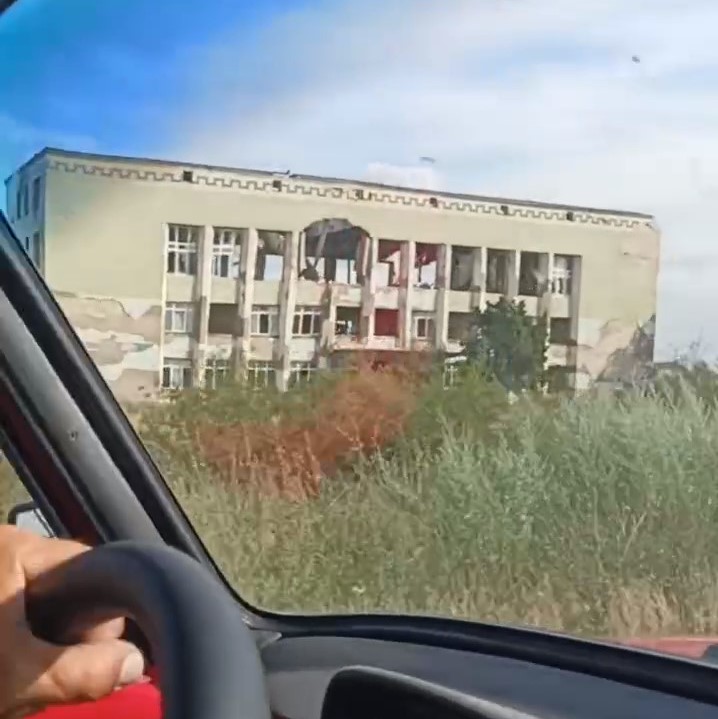 "The aid comes to Kozatske and the nearby village of Vesele infrequently due to the proximity to the frontline," adds Vilen Fatalov, Vice President of the Foundation. "People here need everything: not only drinking water – yes, it is still needed here – but also clothes, shoes, medicines – everything without which normal life is impossible. So any help will not be superfluous."
We would like to thank the head of Mykolaiv Regional Military Administration Vitaliy Kim for his help in organizing the logistics and the humanitarian headquarters of Kherson Regional Military Administration for facilitating our humanitarian mission.
We thank our regular partners – Nova Ukraine International Foundation and OKKO gas station chain – for providing fuel for the trip and oil for the generators!
Thank you for helping to take care of the people of Kherson!