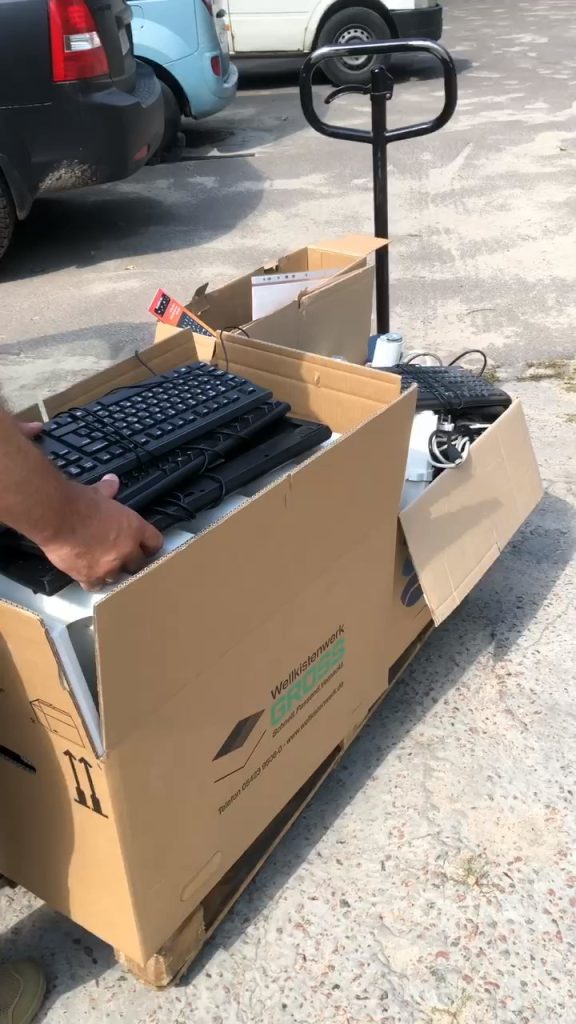 What distinguishes our cats from our enemies? Humanity, power, strength of spirit and faith. Faith in their people, victory and a bright future for Ukraine. And also – intelligence, insightful mind, education and the desire for self-improvement, a thirst for learning new things. It is thanks to these aspirations that yesterday's cadets become Heroes, emerging from battles as Victors.
But the path to improvement lies through science. And so that the cadets of the National Defense University of Ukraine could pass it with honor, we decided to help them by donating 11 computers with monitors from our German friends and partners, Oksana Ulan from the Medical e.V. Foundation. Because without interactive programs and software tools, full-fledged training is impossible, so this need is urgent for our cadets.
We thank our partners for not getting tired of helping us support everyone, then turning to us for help!
Together we are a force. A force that will go through this difficult path from help to victory with dignity.
With honor.