Recently, a charity concert of a wonderful musical duo of Ukrainian pianist, composer and musicologist Hanna Savonyuk and German trumpeter Stefan Telemann took place in Berlin in support of our Foundation. Another Ukrainian pianist Oksana Shevchuk also took part in the concert. The concert program featured music of different eras and styles. However, a special role was given to Ukrainian music as a symbol of the sound of new freedom.
This event was made possible by the support of WE AID, a non-profit platform in Germany that facilitates the instant implementation of charitable projects and fundraising for them. Currently, WE AID is primarily focused on supporting initiatives related to the war against Ukraine.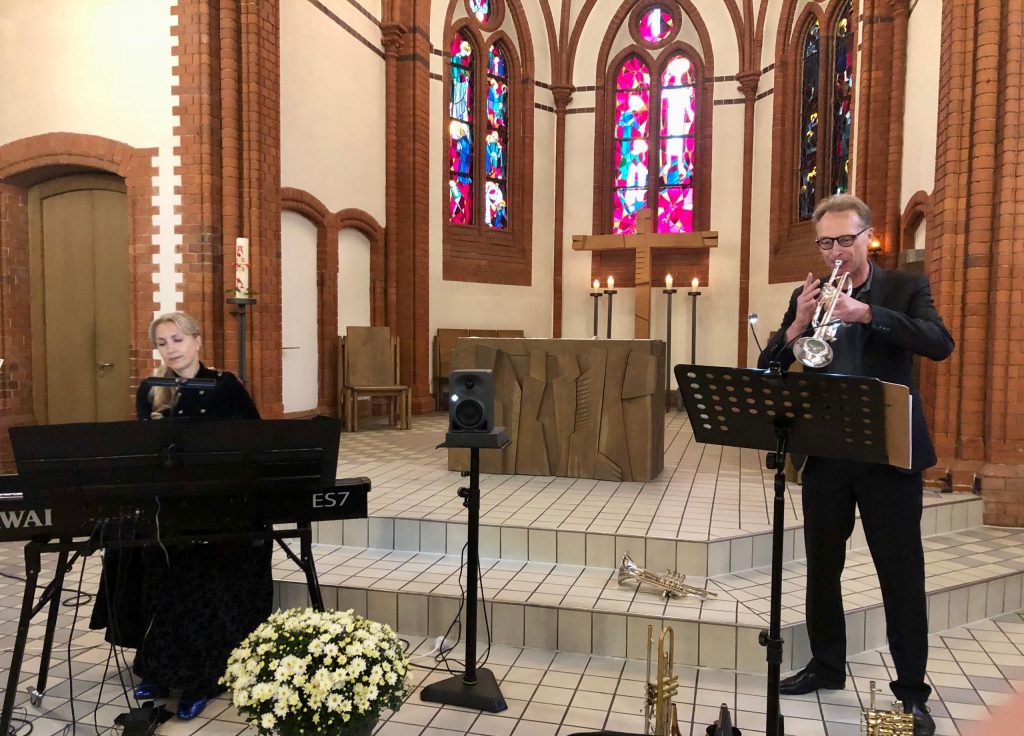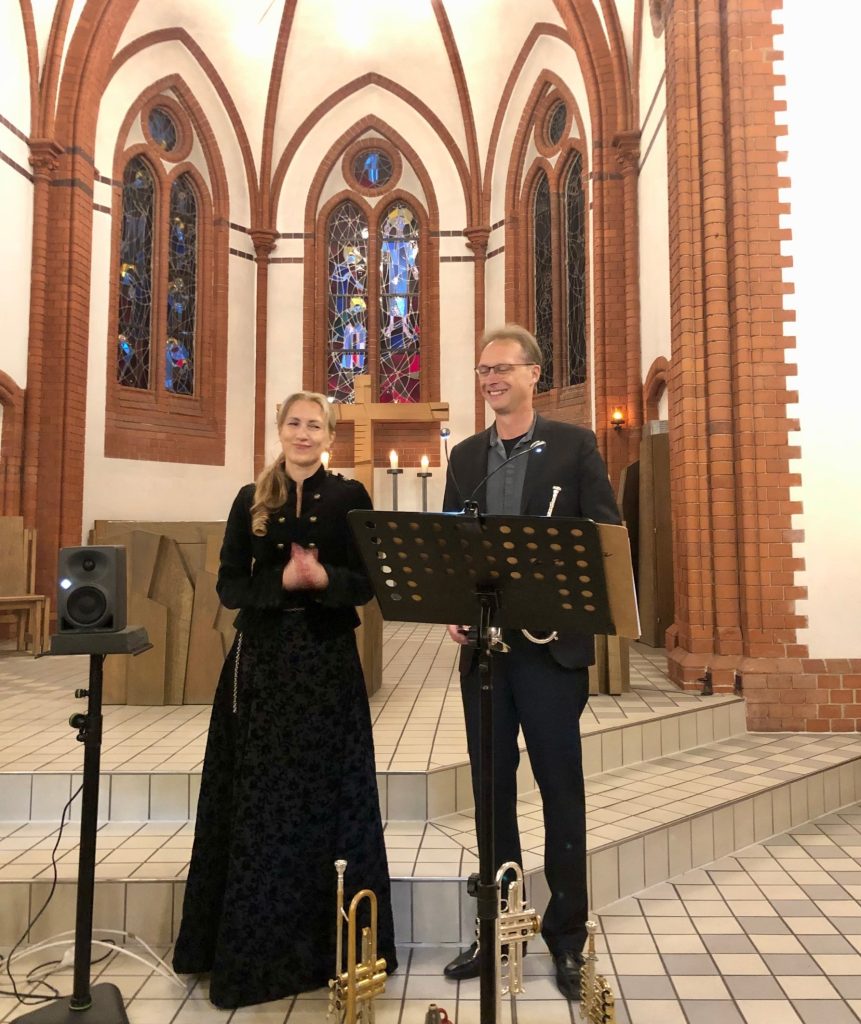 The Help for Ukraine Foundation joined the platform in September this year. And in October, one of WE AID's initiatives, the aforementioned musical duo, organized and held a concert. All the funds raised will go to one of our charitable projects – a rehabilitation center in Morshyn.
The concert was also attended by the Foundation's representative in Germany, Chairman of the Board Svetlana Gotzal. In her speech, she introduced the Foundation and sincerely thanked all those present for their support of Ukraine.
"Everyone has music in their souls that can change the world around us. Without it, the world would not be so bright. Music can heal, restore, and encourage. It bridges distances and unites. That is why we thank our listeners for participating in the project, which will open the way to healing and rehabilitation of Ukrainian military and civilians. Our Telemann-Savonyuk project was created during the military aggression in Ukraine, and the concerts are intended to embody the desire for a Europe free from this aggression," these words from the stage inspire and encourage us even more. Thank you for them!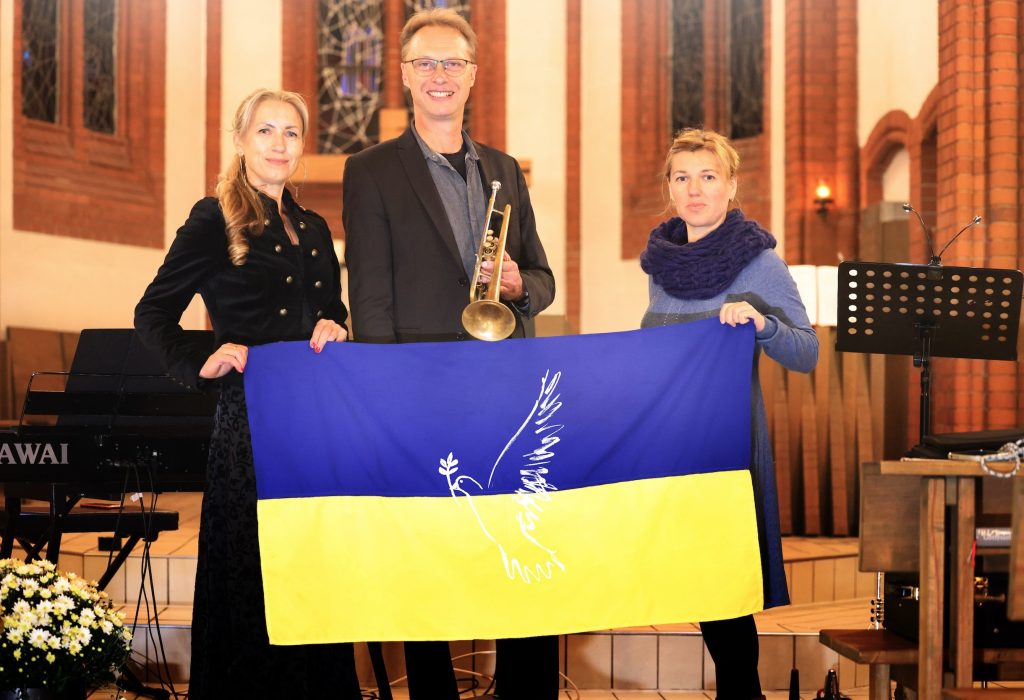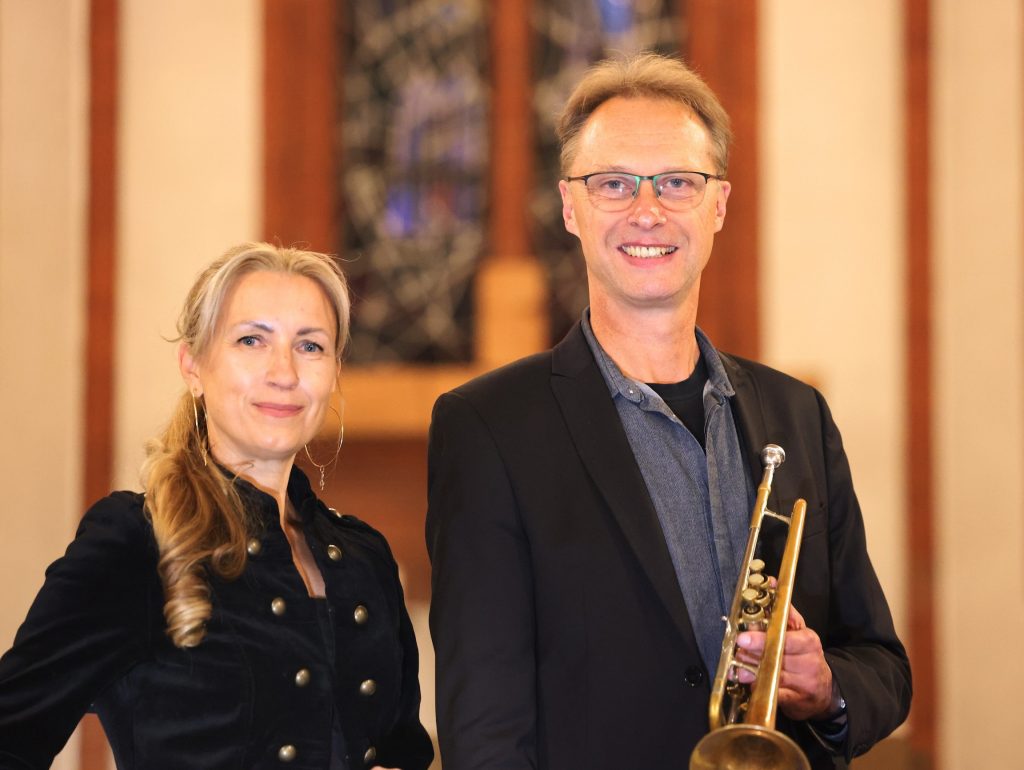 We are extremely grateful to the true patriots of Ukraine, to the bright hearts – pianists Hanna Savoniuk and Oksana Shevchuk, as well as trumpeter Stefan Telemann and the WE AID organization. For helping people who have survived terrible military events. They give people hope for a better life. And a chance to restore their physical and mental health.
For reference:
Trumpeter Stefan Telemann has been living in Berlin for 30 years, participating in the Berlin Federal Police Orchestra and playing in many other musical projects and various ensembles.
The pianist, composer and musicologist Dr. Anna Savoniuk has been living in Woltersdorf near Berlin since the summer of 2022. Previously, she lived and worked in Kyiv as a successful musician and teacher.