Fire extinguishers, chairs, disinfectant solutions and paraffin candles with bio-toilets – while the Kyiv City State Administration is digging through its own bureaucracy, we are wasting no time in delivering everything needed for shelters and hiding places in Kyiv. At the moment, we are doing so at the request of the Obolon District State Administration.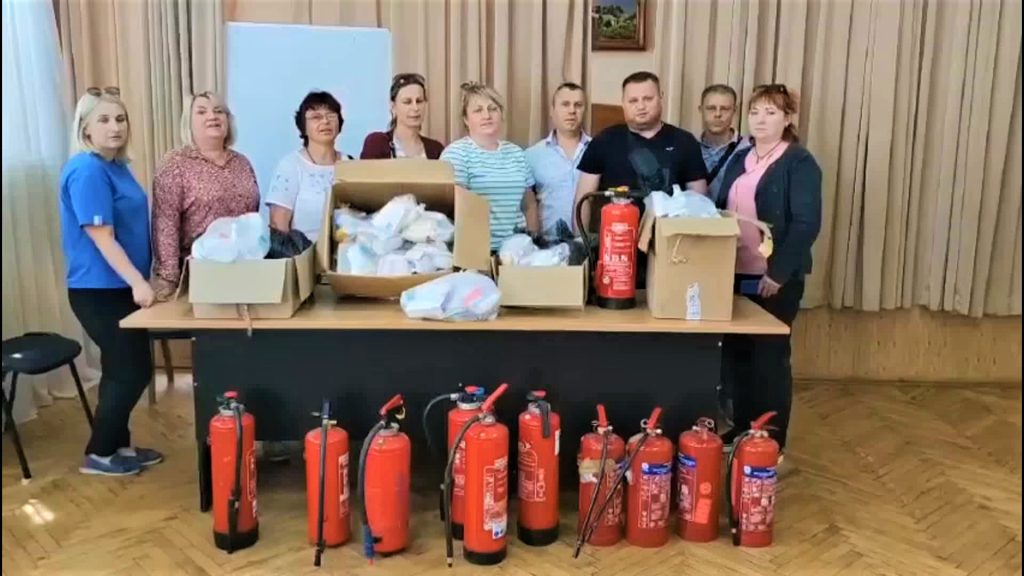 After all, it takes months to coordinate and approve the purchase of the most necessary security supplies. And not all the funds will be allocated. Although, at the request of the National Security and Defence Council, the shelters must be fully equipped. But time is running out. And the shelling continues. And people are dying without adequately equipped shelters.
This contribution is just the beginning. We need to make every Kyivan feel safe.
"Properly equipped shelters," emphasises Yevgeny Koshovoy, the Foundation's ambassador, "save lives. This is how it should be until the war is over. After all, these shelters are like a temporary home for thousands of people."
"The longer the war lasts," said Stepan Aslanian, President of the Foundation, "the more problems ordinary people face. That is why helping to equip shelters is a priority for us. When the air alert map is "red" almost every day, every resident knows that there is somewhere to hide from missiles and drones."
"Back during the blackout, we got involved in this process," comments Vilen Fatalov, Vice President of the Foundation. "Back then, we handed over 60 heaters, generators, cots, personal hygiene products, electrical appliances and blankets to more than 40 resilience centres in the Darnytskyi district and more than 20 schools, kindergartens and orphanages. And we will continue to do so. The war is still on…".