War has no days off. That is why the Help For Ukraine charity organisation has no days off either. The volunteers measure their time by how much aid they have to collect, pack, deliver, ship and deliver. The impression is that 24 hours a day is not enough for the number of tasks you have to complete in that time.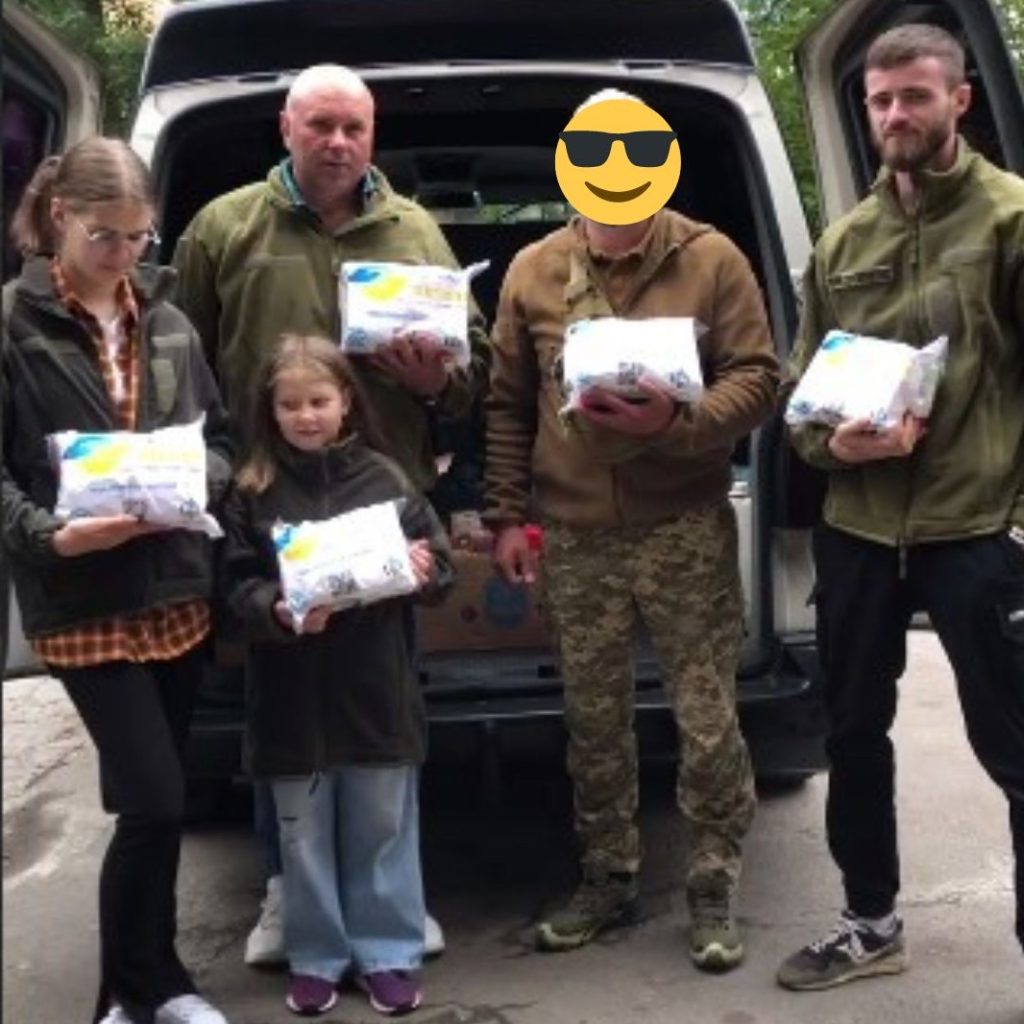 And in the evening, when most people are sitting in a comfortable chair at home, you are still at the warehouse going over your day in your head, trying to figure out what you forgot to do that day. Organising training camps, delivering ammunition, food and other items to the military and civilians in need of urgent assistance is a technologically challenging and time-consuming business in its own right.
So, this weekend the volunteers of the Help For Ukraine charity organisation did not rest, but collected another aid for the military. This time it was for the 23rd separate motorised infantry battalion Khortytsia. The humanitarian aid consisting of food (tea, canned food, etc.), medical supplies and consumables, personal hygiene products and other essentials came from the Foundation's new partners, parishioners from North Carolina and Romania, and regular partners and donors from Germany.
Even children collected the parcels for our dear military girls with their own hands, carefully wrapping each package with the most necessary things: shampoos, deodorants, hygiene products, soap, etc. with best wishes and sincere faith in victory.
Our Armed Forces do one thing – they protect us and the whole of Ukraine. Therefore, our task is to support every soldier.
War has no days off and we have to work until we win. And we will completely destroy the enemy.
We are grateful to our unwavering partners Nova Ukraine and Medical e.V.!